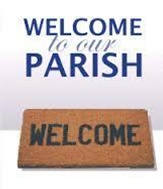 "Come to me … for I am gentle and humble of heart" Jesus.
The doors of our church are open every day and you are welcome. All who are coming here for many years would like you to know we would be delighted if you would join us for Masses or for prayers. It is God's House and He is present to meet you when you come in. You can sit in the quite, ask for help, forgiveness, support, you can say thanks and adore. God's heart is open to everyone, their prayers, and worries. He would like you to consider His house a place for you to be at home. If you have not been here lately He would welcome you back.
I hope our "regulars" will invite and welcome others to joins us, it is part of our identity as followers of Jesus, to Welcome!
The website includes Mass Times, Weekly Newsletter and Contact Details.
Thanks to all who support the mission of Kilbeggan and Rahugh Parish.
CHURCH OF ST. JAMES KILBEGGAN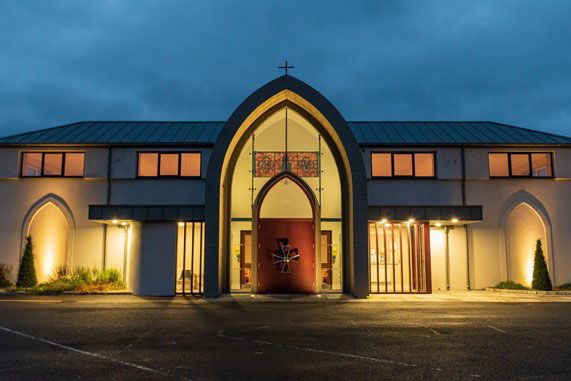 New Mass Schedule effective from 5th March 2022
SATURDAY VIGIL         7.30 p.m.
SUNDAY                           11 a.m
MONDAY to FRIDAY    9.30 a.m. 
SATURDAY                      10 a.m.
Church Holy Days and Bank Holidays –  see current newsletter
Adoration of the  Blessed Sacrament every Monday after 9.30 a.m. Mass until 11 a.m.
Confessions every Saturday 10.30 a.m. – 11.30 a.m.
Cemetery Sunday will be celebrated in The Relic at 3p.m. on Sunday 30th July 2023 (the last Sunday in July)
CHURCH OF ST HUGH RAHUGH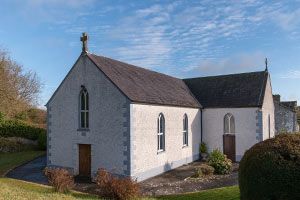 Mass Schedule effective from 19th September 2021
SUNDAY    9.30 a.m.
FRIDAY      7.30 p.m.   
Adoration of the  Blessed Sacrament every Friday at 7p.m. with Mass at 7.30p.m. and continues after Mass until 8.30p.m.
Cemetery Sunday will be celebrated in The Relic at 3p.m. on Sunday 30th July 2023 (the last Sunday in July)